Starlite Room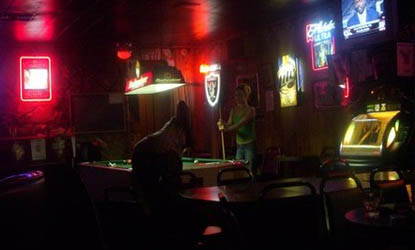 Starlite Room
11411 Moorpark St
Studio City, CA 91602
(818) 766-5807
Starlite room is a a nice little chill, neighborhood kick-it spot, guaranteed to always have good drinks, won't break your pockets, and funny sights to see. Staff and crowd are really cool and friendly.
There are a lot of regulars and on any given night you can see people doing drunken dance moves from the tunes of the jukebox.
Parking is pretty easy to find in the street in the neighborhoods. The Starlite is the place to go for cheap drinks, great service, and free food when they have it.
.

Found A New Bar?

Did you find a bar in Studio City that is not listed here? Let us know so we can update our list and further provide our readers with the most comprehensive list of the different bars, lounges, and pubs all over the district.
Looking for a Party Bus?

If you are looking for the right way to transform your party into a fun, memorable, and unique event, look no further. Party Bus Los Angeles is here to make your dream party come true.

Party Bus Los Angeles is perfect for parties like Birthdays, Anniversaries, promotions, proms, baptism, weddings, and other events.

Make you party last in the memories of your friends by holding them inside the bus of Party Bus Los Angeles