Welcome to
StudioCityBars.com
Studio City, located in the southeast section of teh San Fernando Valley in California, has long been considered as an affluent seven-square-mile district of the city of Los Angeles.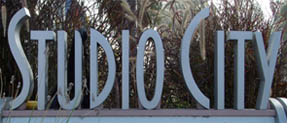 With over 25,000 people of different races and origins scattered in this beautiful district, Studio City has grown from a quite place to a bustling, robust area that has become one of the favorite destinations of tourists coming to LA.
When night time envelopes the entire Studio City, flashing neon lights and a number of spots start to open up. This is where the vibrant night of Studio City comes to life. Restaurants, discos, theaters, lounges, and bars abound in this throbbing district.
Different bars in Studio City cater to different people of different needs and wants. This is where StudioCityBars.com comes in. We are here to give you a glimpse of the different bars that you can find in Studio City.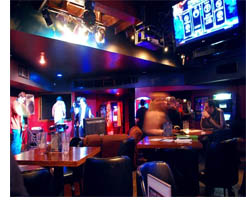 Don't waste time going in and out of the many bars scattered in the district. Check out our reviews of the more popular bars in the area and find out for yourself the best bar and lounges that fits your needs.
Check us out regulary for additional bars or let us know if you find a great bar in Studio City that is not listed here.
Enjoy your stay in Studio City and we hope that StudioCityBars.com will be able to help you in you search for a great place to while the night away with friends, loved ones, or all by yourself.
.

Found A New Bar?

Did you find a bar in Studio City that is not listed here? Let us know so we can update our list and further provide our readers with the most comprehensive list of the different bars, lounges, and pubs all over the district.
Looking for a Party Bus?

If you are looking for the right way to transform your party into a fun, memorable, and unique event, look no further. Party Bus Los Angeles is here to make your dream party come true.

Party Bus Los Angeles is perfect for parties like Birthdays, Anniversaries, promotions, proms, baptism, weddings, and other events.

Make you party last in the memories of your friends by holding them inside the bus of Party Bus Los Angeles